---
House cleanings are one of the essential luxuries of life. They make a home feel warm, welcoming and they keep the people you love safe from germs, viruses, and bacteria. When you hire a maid service, you want to be sure that the price includes everything you expect.
A maid service will include a full cleaning of your home. Cleaning the kitchen, including cleaning inside the microwave, wiping the appliance surfaces, counters, cabinets and sinks. In each of the rooms the cleaners will dust all the surfaces, vacuum, sweep and mop. In the bedrooms they will make the bed and tidy the space. The bathroom cleaning will include the toilets, mirrors, showers, and floors.
Look back on your biggest concerns and what brought you to hire a maid. Outline these cleaning items on a list and think about how many hours you've spent on them. Then, consider that type of cleaner you'll need. This will determine the cost of your service and what's included, which we'll discuss more below.
What Type Of Cleaning Service Do You Need?
Cleaning services are usually set up in a few different ways: deep cleaning services that happen once in a while (maybe every few months or annually), regular cleanings, cleaning before or after moves, or a one-time cleaning before or after events in the home (large scale parties or celebrations).
Deep Cleaning
Maybe your home is small, just a room or two, and doesn't require a lot of upkeep. Or maybe you're naturally tidy and don't need as much help. In this case, a routine deep cleaning might be a better choice than a more regular monthly cleaning.
Routine Cleaning Services
These are the most common types of house cleaning services where a cleaner comes during a regularly scheduled time-frame (usually weekly, bi-weekly, or monthly).
Event Based Cleaning
Before you throw that graduation party or after you host your family for a week, these specially scheduled cleaning get your home back into shape.
Moving-In or Moving-Out Cleanings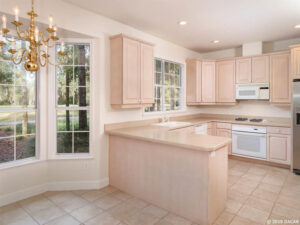 Just move into a new home? Sometimes, a new home has not been left up to our standards. Rooms like the bathroom or kitchen can feel too gross to want to clean yourself. In this case, leave it to cleaning professionals. Hire a maid service to schedule a deep cleaning of the space before you move in, so you can feel comfortable the first time you walk in the door. For example, Modern Maids offers move-in and move-out cleaning in Dallas and Austin.
Full Time Housekeeper
A full time housekeeper usually has a different relationship with clients than ones who clean for an hour or two. These people often feel like a part of the family, and many stay on for years (even decades) when they find the right fit. This type of cleaning service will likely include more duties than a housekeeper who only comes to do the cleaning. While there are benefits to having someone to help with the laundry or dusting at any time of day or night, this type of housekeeping isn't always the best fit. The cost is higher for live in housekeeping than it is for a traditional cleaner and, probably most important, you have to get along with these cleaners very well. After all, they live with you.
What Will A Standard Cleaning Service Include?
Professional house cleaners work in a variety of ways.
If you're hiring a house cleaner or maid for a regular service, generally speaking, you can expect them to perform the following duties as part of the job:
Use professional cleaning products on all hard surfaces to disinfect them and remove unwanted dust and debris
Clean baseboards
Dust light fixtures
Move furniture to clean underneath and behind it
Scrub the bathrooms (including the shower and toilet)
Vacuuming all carpets in the home
Make beds in the bedrooms
There's no guarantee that your housekeeper will perform all these cleaning services. Exactly what's included will vary based on the company.
What Costs Extra With House Cleaning?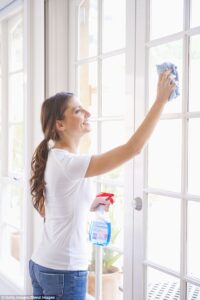 These add-ons are often available if they're not included in the original price for a home cleaning:
Window cleaning
Deep clean of appliances (such as scrubbing the inside of the oven or refrigerator)
Laundry
Stripping bed linens from bedrooms and re-making beds
Sometimes these additional services are included free of charge, but that's something you should discuss with companies before you hire them. Usually, you'll have to pay more for these duties to be included.
What Is Not Generally Included In A House Cleaning Service?
What's not included in your cleaning service will vary. But on average, when it comes to the majority of housekeeping professionals, your housekeeper won't do these as part of their job unless the company specifically mentions including it. The exception to this is live in housekeepers who stay with a family full time. This type of housekeeper may include these types of errands in their job, whereas a weekly or monthly housekeeper probably won't.
Taking care of kids or pets
Grocery shopping
Yard work or outdoor cleaning
Furniture cleaning (for example, a stained couch cushion)
Taking stains off surfaces (glass or hot plate rings)
While some services may offer this, it's usually not included on the list of duties that housekeepers perform.
Common House Cleaning Questions:
How Long Does A Regular Cleaning Take?
Regular cleanings are a bit easier to predict than one time deep cleans. In this case, the maids have been to your home before. They know which floors take more time and the duties they need to get your home in perfect condition. Usually, you and your maid will have an idea for how long the cleaning will take by the time they come back for the second or third visit.
Do housekeepers do laundry?
Sometimes, it just depends on the cost of your cleaning service and your specific maid. This is a great question to ask when hiring your housekeeper, just to make sure you're on the same page.
How Much Do House Cleaners Cost?
There's a lot of factors that determine the price of a cleaning service, including:
Location of the company (the cost to hire a cleaning service here in Texas is different than it would be in LA)
How many rooms are in your home? And how many hours would it take to clean it (on average)?
How big is your family? Do you have kids or pets? This can make it more likely that your home will need a more thorough deep clean even if the cleaning happens on a regular schedule.
Does the cleaning company expect you to tip maids at your house? Or is that included in the service?
How many of the more time-consuming rooms do you have in your home? For example, how many bathrooms will cleaners need to clean? Kitchens?
What type of cleaning do you need? On average, a deeper clean will cost more than a light cleaning.
Some companies ask that clients pay by the hour, while others impose a flat fee for every cleaning. Usually, homeowners can see how much the cleaning service will cost after the first time they get a cleaner.
Is A Maid Service Worth It?
This is a personal decision, but consider this: the main job of your maid service is to give you more free time. That's time to spend with your families, friends, and on the hobbies you love. Is that worth it? We'd say yes every time.
Stay connected with the cleaning companies you hire and outline exactly what you expect. This is your cleaning service, and as the client, you can likely determine if a maid service is right for you before hiring them. If the price doesn't include the cleaning services you need, walk away. There are many companies out there who will prioritize the needs of homeowners, including the elite team of housekeepers at Modern Maids. We're always willing to hop on a call and discuss our services with you, so you can feel confident that when you pay for us to do the job, your cleaner will cover every one of your wish list items.
Call Now To Learn More or Book Now
---
---