Best House Cleaning & Maid Service in Las Vegas
Select the number of bedrooms & bathrooms, see your price, and schedule a housecleaning in 60 seconds!
Our work speaks for itself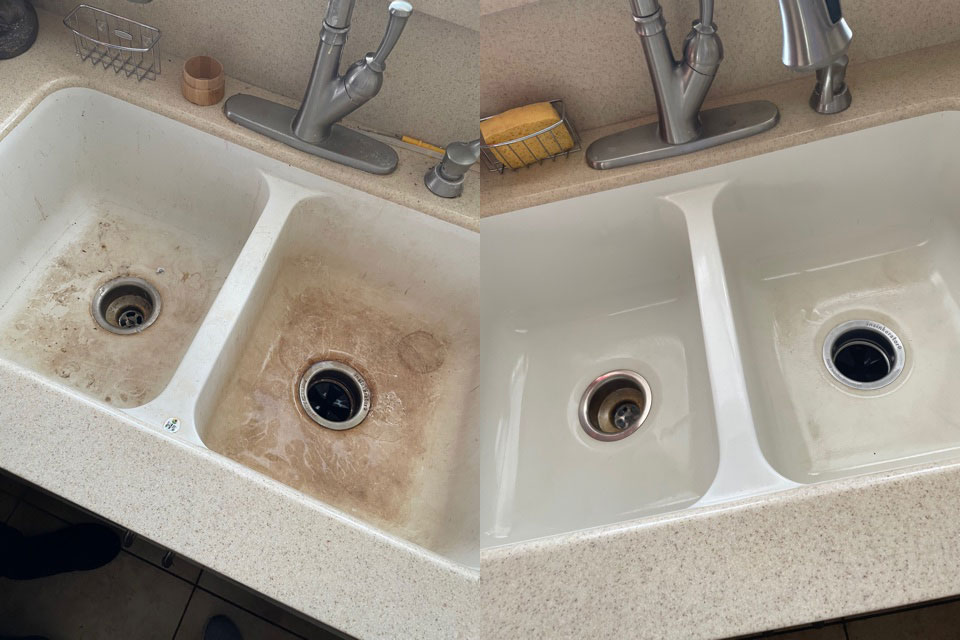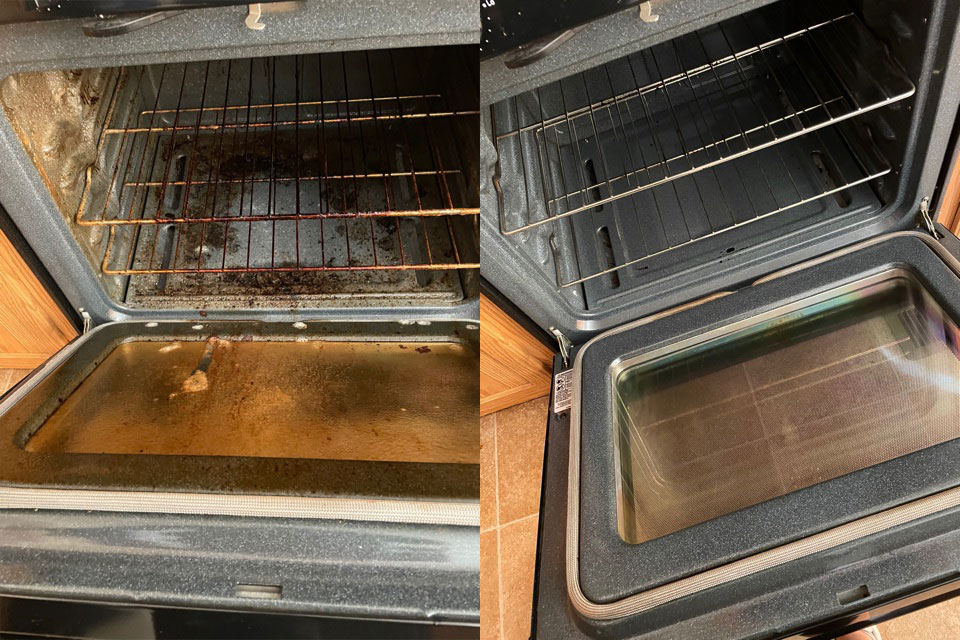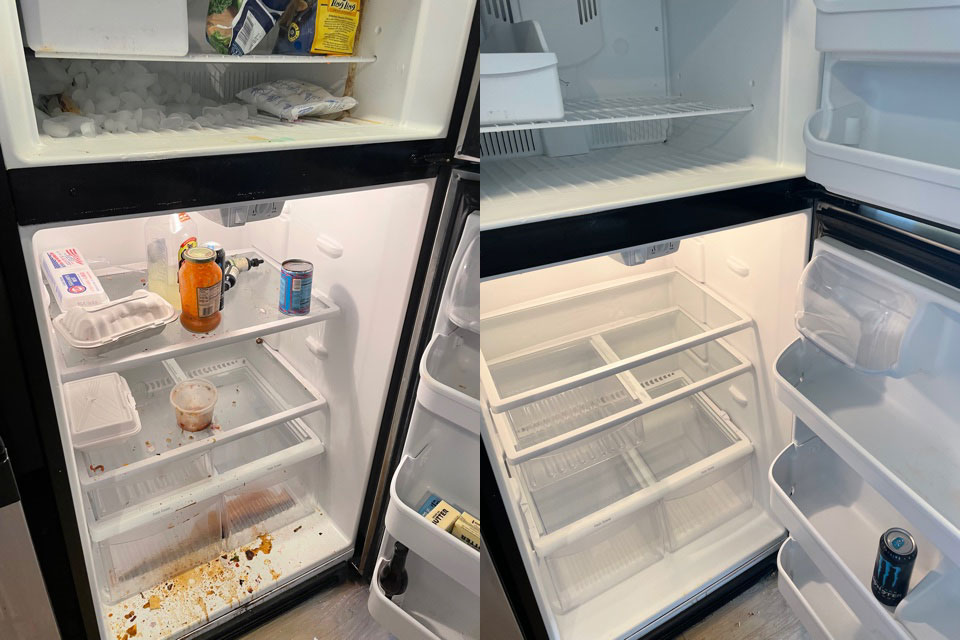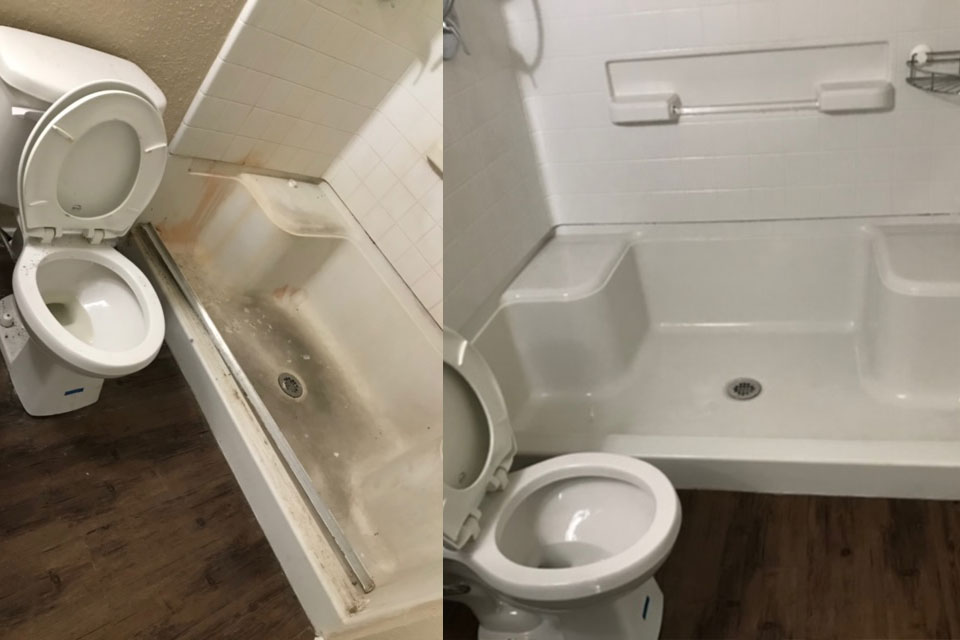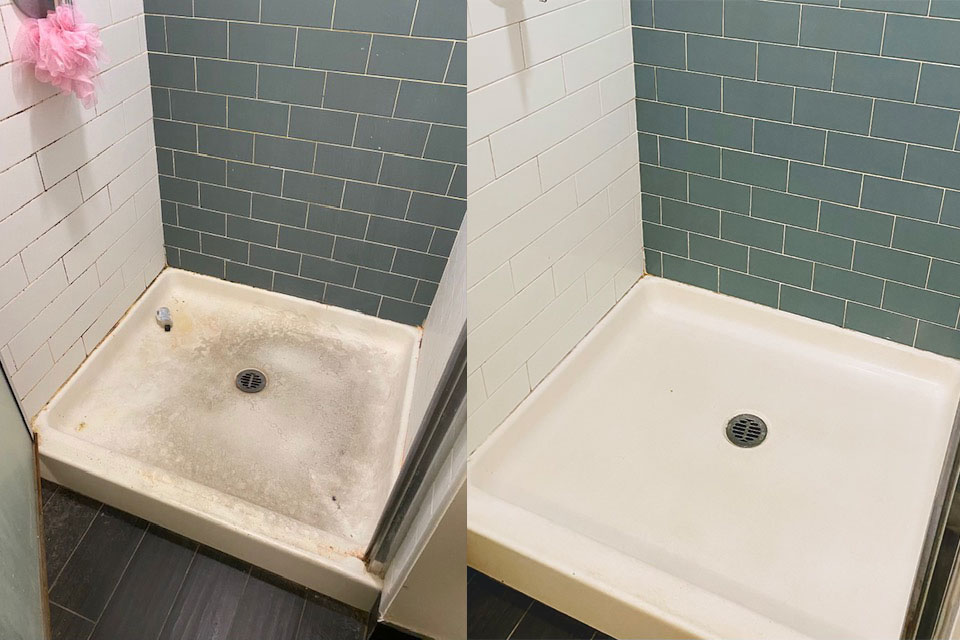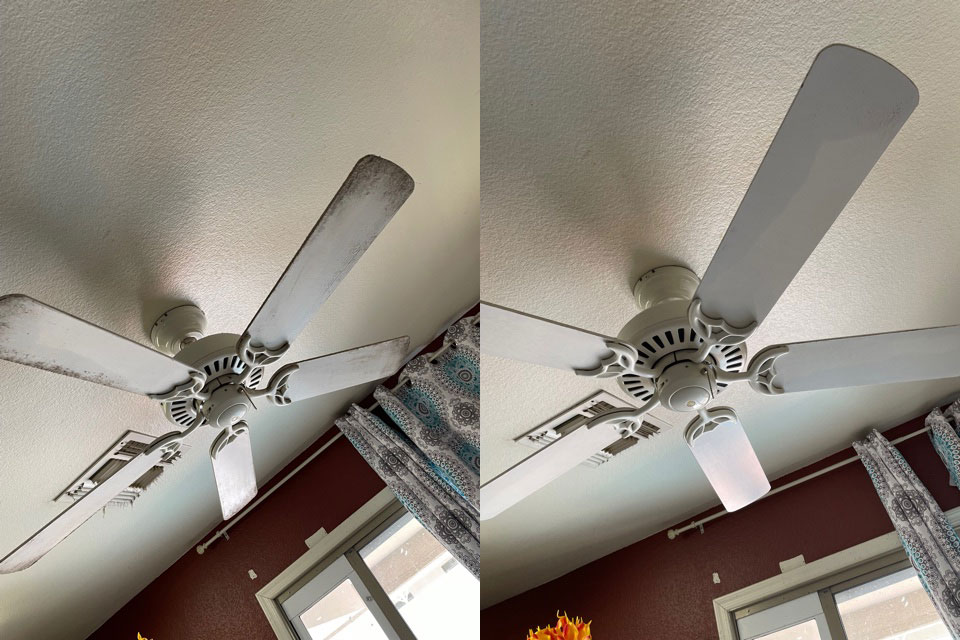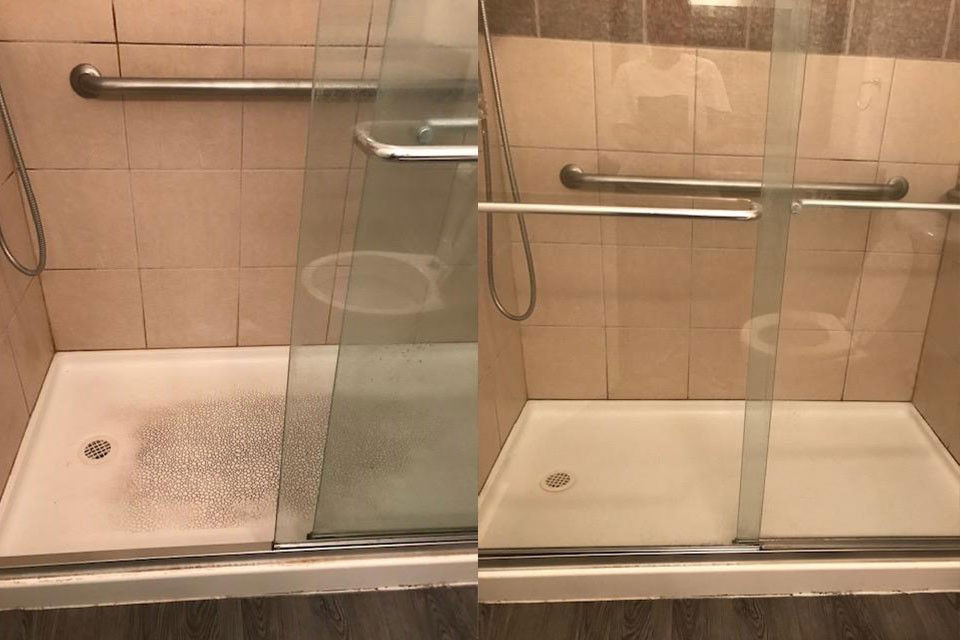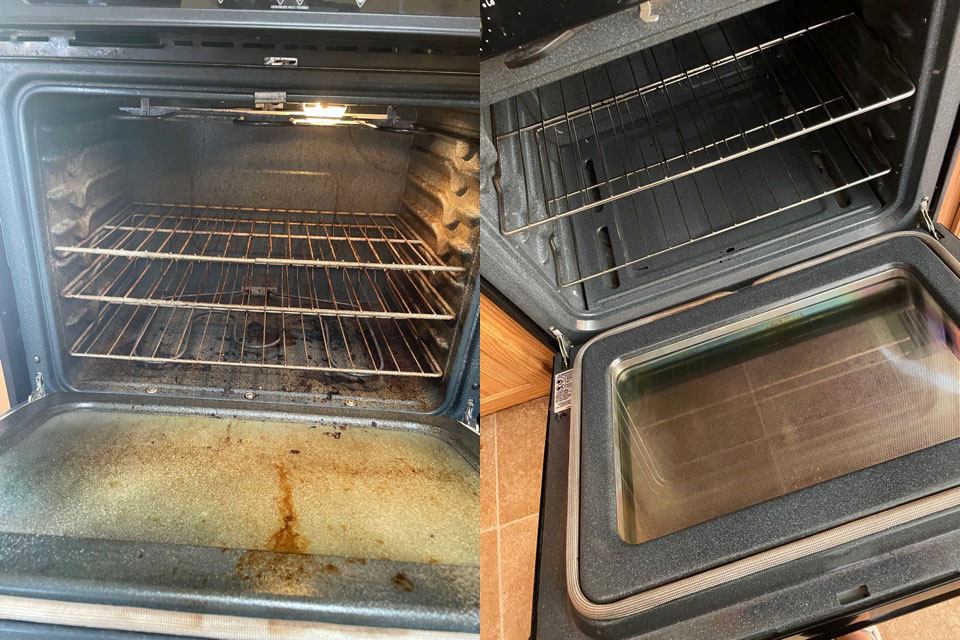 HOW IT WORKS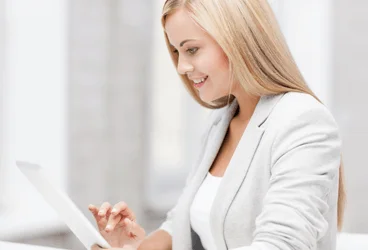 BOOK ONLINE
Select the date and time you'd like your professional to show up.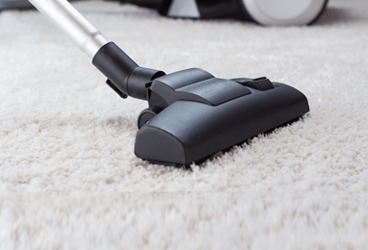 CLEAN
A certified cleaner comes over and cleans your place.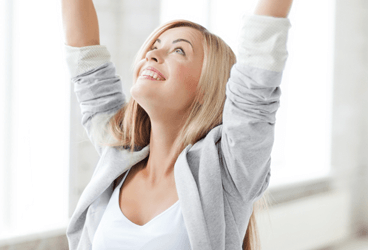 Relax
Sit back and relax. Enjoy your sparkling home!
Ready For Any Clean: Las Vegas House Cleaning Services
Las Vegas isn't like other cities, so why should your Las Vegas cleaning service be the same? At Modern Maids, we treat each cleaning differently. Each job is customized for your cleaning needs. House cleanings are different from apartment cleanings. Las Vegas move in cleanings are different from deep cleanings. For any space in any setting, we do everything we can to be your go-to Las Vegas maid service.
Deep Cleaning Services Las Vegas
From late-night party messes to your kids sleepover clean-up, sometimes you need a little extra clean. Our Las Vegas deep cleaning services target areas in your home that need a little extra help. Whether it's unwanted mildew or the bathroom used by your teenage boys, our deep cleaning, Las Vegas, maid service can get any space clean. 
Move-In & Move-Out Cleaning Services Las Vegas
Moving can be stressful…why take on the added work of scrubbing your new Las Vegas home to make sure it's livable? Or maybe you're moving out, and you need your space to look its best before the new tenants move in? Our Las Vegas move in and move out cleaning services take care of the dirty work, so you don't have to.
Apartment Cleaning Las Vegas
Our routine Las Vegas apartment cleanings make every apartment feel more like home. Whether it's a corner rental or your latest condo, we'll target key problem areas — including the kitchen and bathroom — and make sure every apartment cleaning leaves the space better than we found it. 
House Cleaning Las Vegas
A house cleaning isn't just a cleaning…every time your Las Vegas house gets cleaned, it should make you feel different. When you walk in the door after one of our Las Vegas house cleanings, you'll feel instantly relaxed, rejuvenated, and refreshed, yes. But more than that? You'll feel at home. 
What Will Your Las Vegas Maid Service Include?
When you hire us you'll get more than your average Las Vegas maid service…you'll get the most value out of every corner of your home. Our team of dedicated, vetted cleaners goes above and beyond industry standards. 
Every Las Vegas house cleaning service with Modern Maids includes:
A sparkling kitchen and bathroom with disinfected countertops, showers, and toilets
Floors that have been

swept, vacuumed

, and mopped free of dirt and grime
Dusted shelves, light fixtures, and bookcases
A tidy and organized space
All of our cleaning services are designed to meet one goal: To clean your home until it feels airy, bright, and welcoming.
What Las Vegas Neighborhoods Do We Serve?
Our cleaning service Las Vegas can be scheduled for homes all over the Las Vegas and Henderson metro areas. Don't see your neighborhood listed? We serve most of the Las Vegas metro area — call us today to see if we can clean your Las Vegas home.
Mobile Booking Made Simple
Life is busy. You don't always have the time to pick up the phone and call, especially for something like a maid service that is supposed to make your life easier. Modern Maids has made it easier than ever before to schedule your next house cleaning. Use our Mobile App to schedule your next Las Vegas cleaning anywhere, any time.
What Customers Love About Our Las Vegas Cleaning Service
Easy Online Booking (through our mobile app or website)
Modern Maids offers two convenient ways to book your next Las Vegas house cleaning online: through our website (click here if you want to book now) or our easy to use mobile app.  
Vetted Cleaners = Peace Of Mind
Here at Modern Maids, we know how stressful it can feel to let strangers into your home. That's why we have all our maids go through a rigorous hiring process. We make sure every, single one of our team members is trustworthy, professional, and an excellent cleaner before they enter any of our customer's Las Vegas homes.
Your cleaning services should ease your stress. With Modern Maids, you know that you're getting an expert clean from trusted professionals with every Las Vegas house cleaning.
Variety of Cleaning Services
Every home has different cleaning needs because every home is different. We don't believe in a "one size fits all" model…we believe in cleaning your home so that it fits your lifestyle, your family, and brings you the most joy.
If you have a 5 bedroom house in the Las Vegas suburbs with 6 kids, a dog, and some chickens…you're going to need different cleaning services than someone who lives in a studio apartment in the Las Vegas strip.
From routine house or apartment cleaning services to deep cleanings and move in/move out cleanings, Modern Maids has the Las Vegas cleaning services that best fit your needs.
Eco-Friendly Cleaning Choices
Caring about the environment is important to our customers, but it's also embedded in the Modern Maids values. We offer green, eco-friendly options for all cleaning services in Las Vegas.
The Best Prices
We offer affordable, reasonable rates for every home cleaning service. And when we clean, we make sure that we leave your house sparkling, so you'll always get the most value.
Benefits of Hiring A Professional Maid Service, Las Vegas
Hiring a cleaning service in Las Vegas is a necessary luxury for every busy, hard working individual or family. Leave the thankless, tedious cleaning to a professional Las Vegas cleaning service (us) and enjoy all the benefits of living in a clean home.
More Time For The Things You Love
Hobbies. Family. Work. What is it that you LOVE to do? For most of us…it's not cleaning the house. When you hire a professional Las Vegas maid service to do the cleaning for you, you get more time to focus on the things that matter most to you.
Turn Your Home Into A Peaceful Oasis
At the end of a long day, no one wants to walk into a cluttered, dirty house. It's discouraging at best, and downright upsetting at worst. Not only that, but a disorganized space can make you less productive and more stressed. Is that what you want for your home?
Thankfully…there's an easy solution to this.
Scheduling a Las Vegas maid service for your home or apartment will guarantee that every time you step into your house it's a sigh of release. It will always feel good to walk in the door. 
Sleep easier, breathe easier. Transform your home into a peaceful, restful place that's all your own.
Finding trusted cleaners for you.
We know inviting someone into your home is a big deal. All Modern Maids cleaners are
carefully vetted by us so we choose the right person to care for your home.
We guarantee your Modern Maids cleaner will always be:

Experienced & professional

Background & reference checked

Happy cleaners

Friendly office

Highly rated by other Modern Maids customers
THE HIGHEST STANDARDS. THE HAPPIEST CUSTOMERS
Extremely pleased with Maria. I would recommend her to my friends and family! We are busy new parents that don't have time to deep clean as we would like. Modern Maids has been a God send. They do such good work and take pride in what they do. I would highly recommend.
Natalie C.
Highly recommend
Modern Maids was able to perform a short notice clean for me because I did not have the time to clean up during the week like I thought I would and had a lot of family coming into town for the weekend. I came home from work and was so excited about how clean they left everything. This company went above and beyond to make sure my home was ready for when my family came into town.
Mary S.
Short notice clean
Modern Maids cleaned my home spotless and I could not be more pleased. I found Modern Maids to be extremely convenient and the people are trustworthy and honest. Great job!
Travis B
Extremely convenient
The absolute BEST in Dallas! We love Modern Maids so much! They are always so professional and they do the best job cleaning up all the dog hair in my apartment.
YOUR TRUST AND SECURITY ARE OUR PRIORITY

SAVES YOU TIME
Modern Maids helps you live smarter, giving you time to focus on what's most important.

SAFETY FIRST
We rigorously vet all of our cleaners, who undergo identity checks as well as in-person interviews.

ONLY THE BEST QUALITY
Our skilled professionals go above and beyond on every job.

EASY TO GET HELP
Select your ZIP code, number of bedrooms and bathrooms, date and relax while we take care of your home.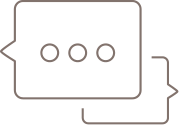 Seamless communication
Online communication makes it easy for you to stay in touch with your cleaners.

CASH-FREE PAYMENT
Pay securely online only when the cleaning is complete.
frequently asked questions
Should you be home when the house cleaners arrive?
Whether you are home or not when the house cleaners arrive is entirely up to you and your comfort level. Some clients are home and some provide us access instructions. If you live in an apartment and cannot be home when the maids arrive you can notify your leasing office and they will provide us access to your apartment.
What is the difference between basic cleaning and deep cleaning?
Think of basic cleaning as disinfecting or sanitizing your areas and maintaining the condition. Deep cleaning is for stain removal, dusting your ceiling fans, cleaning your baseboards and more. We recommend all clients receive a deep cleaning as their first cleaning and then basic recurring cleaning to maintain the condition.
What is the move out cleaning service?
The move out cleaning service is for homes that are empty. We require that they are empty so that we can clean areas like inside cabinets and drawers. The move out cleaning includes inside the oven, inside the fridge, inside the cabinets and drawers and much more. This is a detailed cleaning to get your home is top condition.
What do you clean before the maids come?
We ask that you tidy and organize your house before the house cleaners arrive. The house cleaners are there to remove dust, mop the floors, and disinfect your counters, sinks, showers, etc. If you did not have time to pick up before the house cleaners arrive we offer organizing as an extra add on in 30 minute increments.
Do the house cleaners make my bed and change my sheets?
The house cleaners always make your bed and depending on whether you leave clean sheets out or not they will also change your sheets. If you did not have time to wash and dry your sheets before the house cleaners arrive we offer laundry for an additional cost.
If I order a maid service in Las Vegas what is included?
What is included in a Las Vegas maid service could vary greatly depending on the professional service you hire. At Modern Maids we believe in transparency, which is why we provide a cleaning checklist for what is to be included.
Clean appliance surfaces (fridge, oven and dishwasher)
Load dishwasher
Clean outside/inside of microwave
Clean and disinfect countertops
Clean and polish sinks and faucets
General dusting
Sweep/vacuum floor
Damp mop hard floor
Empty trash
Clean and disinfect tubs and showers
Clean shower doors and tracks
Clean and disinfect towel bars
Clean mirrors
Clean and disinfect countertops, sinks and faucets
Clean and disinfect toilets
General dusting
Empty trash
Sweep/vacuum floor
Damp mop hard floors
Clean sliding glass door
Clean all horizontal surfaces (tables, stands, dressers, etc)
General dusting
Make beds and tidy pillows (change linens if left out)
Clean mirrors
Remove trash
Vacuum floors and stairs
Damp mop hard floors and stairs
If I order a deep cleaning in Las Vegas what is included?
The Modern Maids deep cleaning in Las Vegas is as detailed as they come. We don't believe in cutting corners. We believe in doing a deep detailed clean right and then following that up with regular maid services to maintain that level for a long period of time.
All items from the 
Kitchen and Eating Areas
 Regular Clean list plus the following:
Clean outside of cabinets
Clean baseboards
Clean individual items/decorations
Clean doors and door frames
All items from the 
Bathrooms
 Regular Clean list plus the following:
Remove hard water stains from shower doors
Remove heavy stains from tubs and showers
Clean outside cabinets
Clean baseboards
Detail clean individual items/decorations
Clean doors and door frames
All items from the 
Bedrooms and Living Areas
 Regular Clean list plus the following:
Clean ceilings fans
Clean window sills and blinds
Clean sliding glass door tracks
Clean doors and door frames
Vacuum/dust mop under beds and accessible furniture within reach/reason
Clean baseboards
What is the difference between deep cleaning and move out cleaning?
The key difference between a deep cleaning and move out cleaning is whether you currently live in the house. The move out cleaning requires the home to be completely empty, whereas the deep cleaning is expected to have furniture and occupants. The move out cleaning is empty, so it focuses on more areas such as inside the fridge, inside the oven, inside the cabinets and drawers and much more. The deep cleaning because it has occupants utilizes the time to detail clean areas, remove dust and stains, clean under and around furniture.
Do I have to be home when the house cleaners arrive?
No, you do not have to be home when our house cleaners arrive. At the end of the day this is a personal preference. If you want to be home you are welcome to be. If you can't, or don't want to that is also ok. We offer solutions to our customers and are very flexible when it comes to accessing your home. You can leave the door unlocked, hide a key, use a lockbox, give a door code or any other ideas you have.