Best House Cleaning & Maid Service in Houston
Select the number of bedrooms & bathrooms, see your price, and schedule a housecleaning in 60 seconds!
We pride ourselves on the quality we provide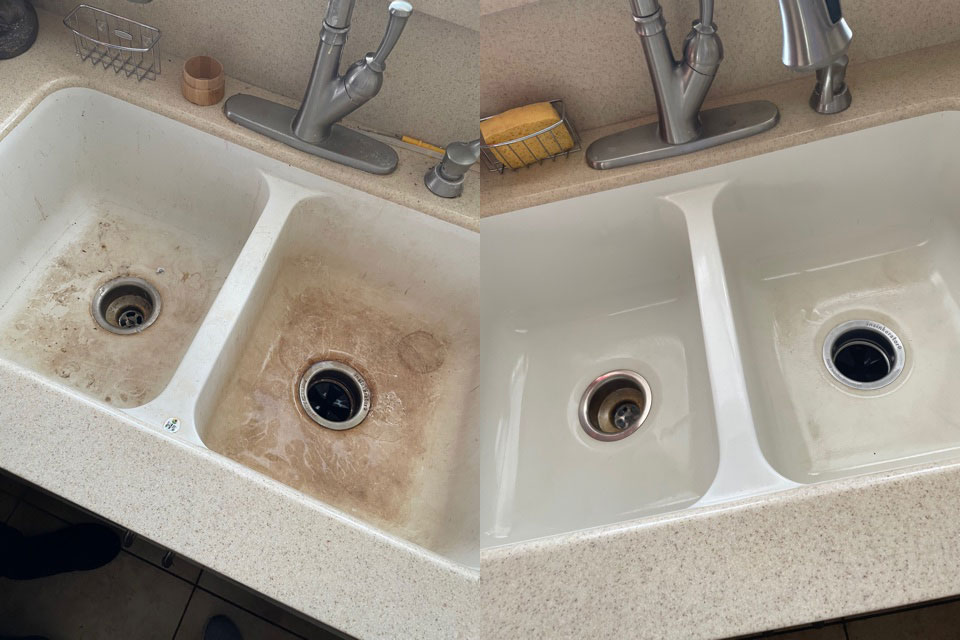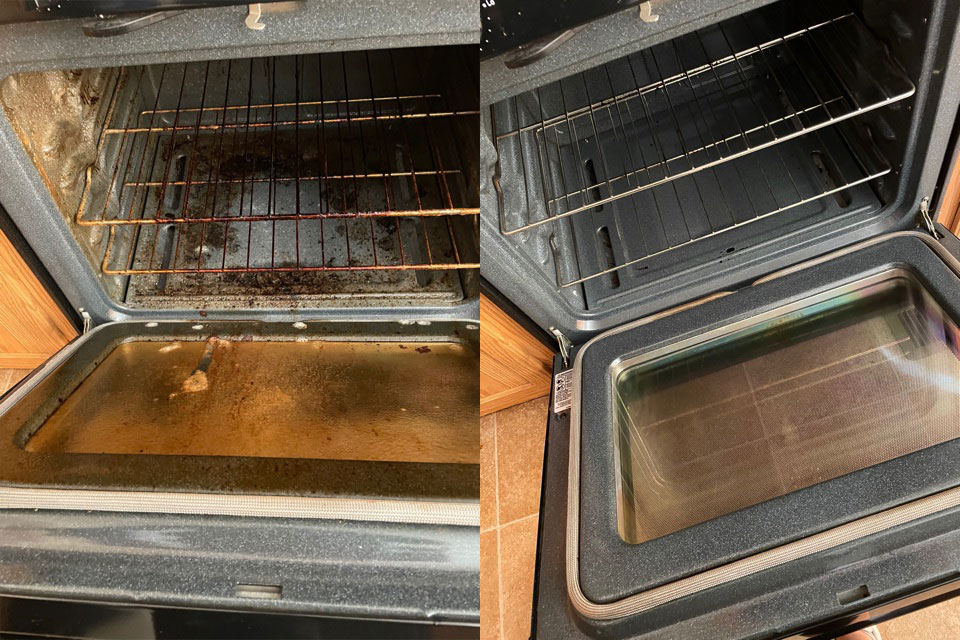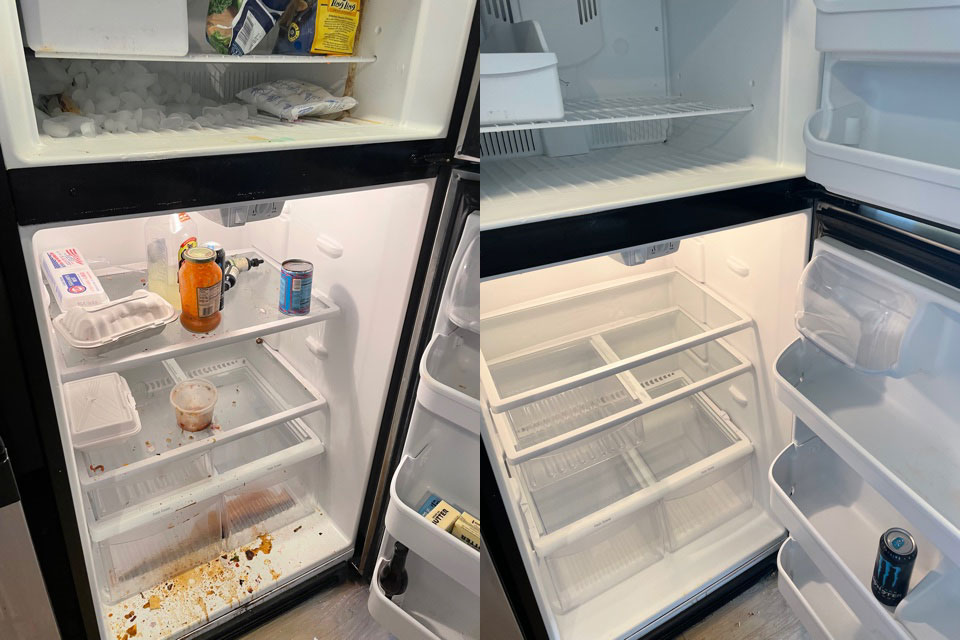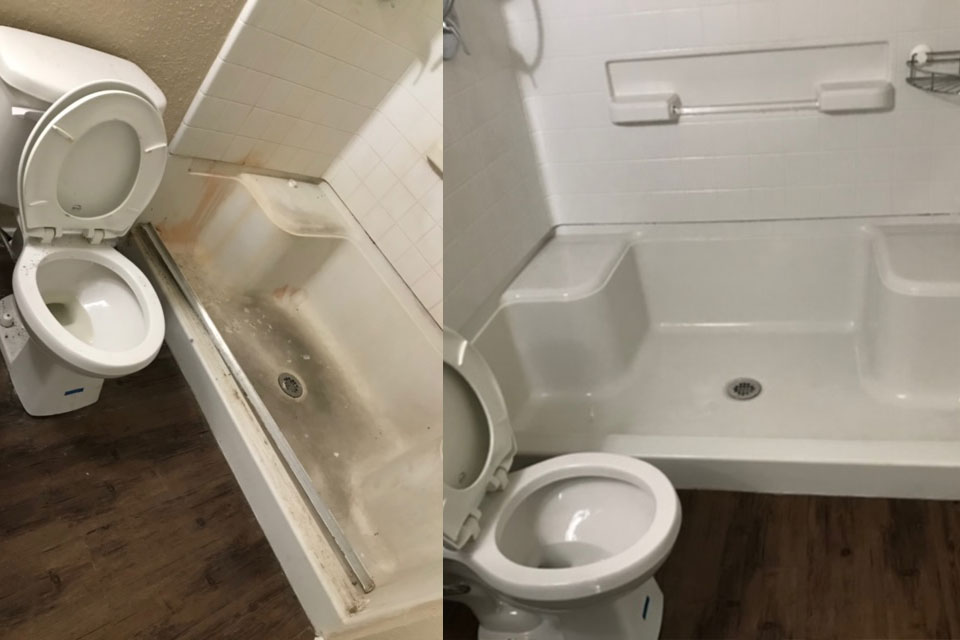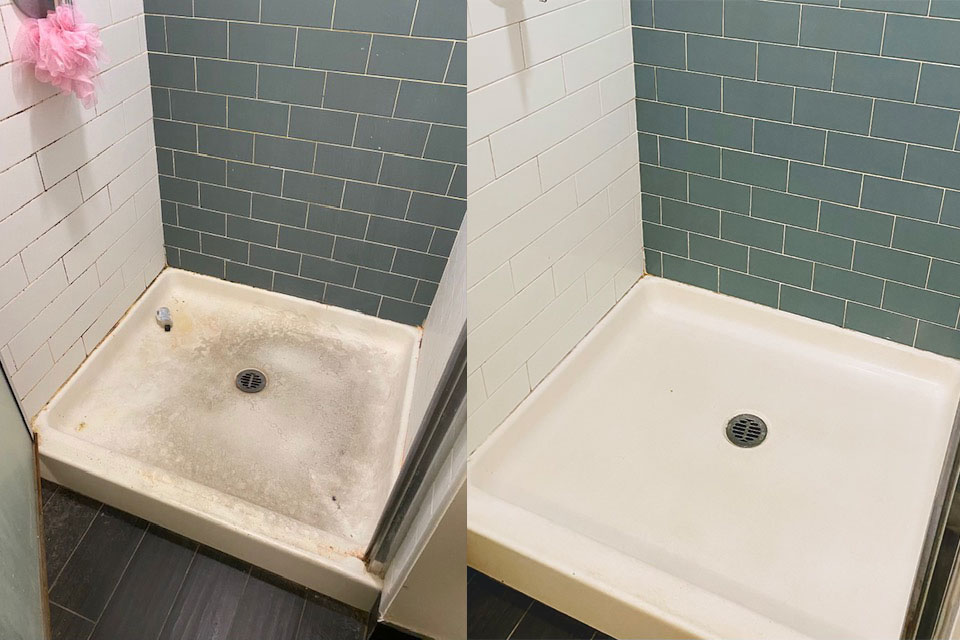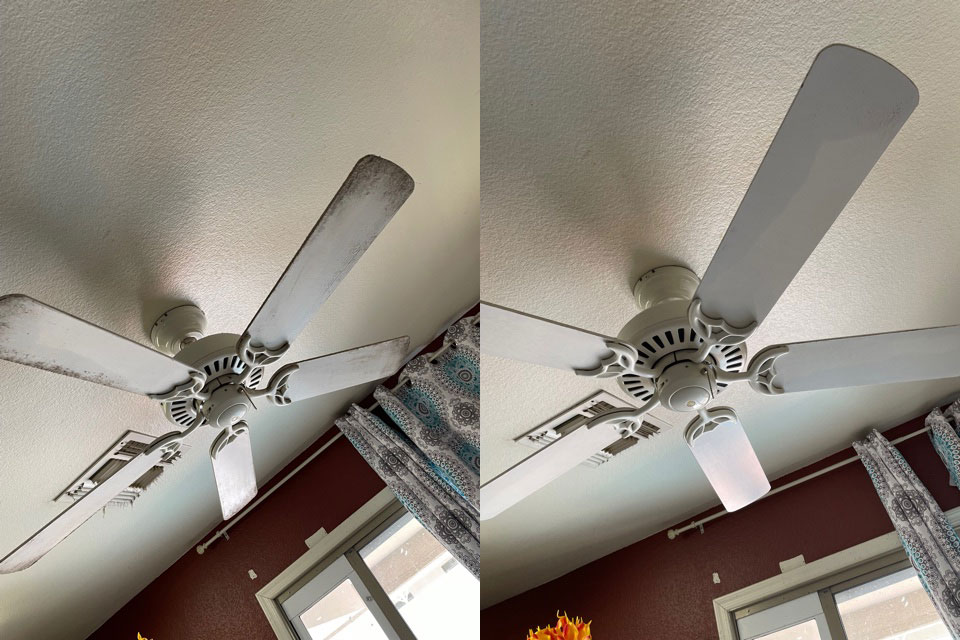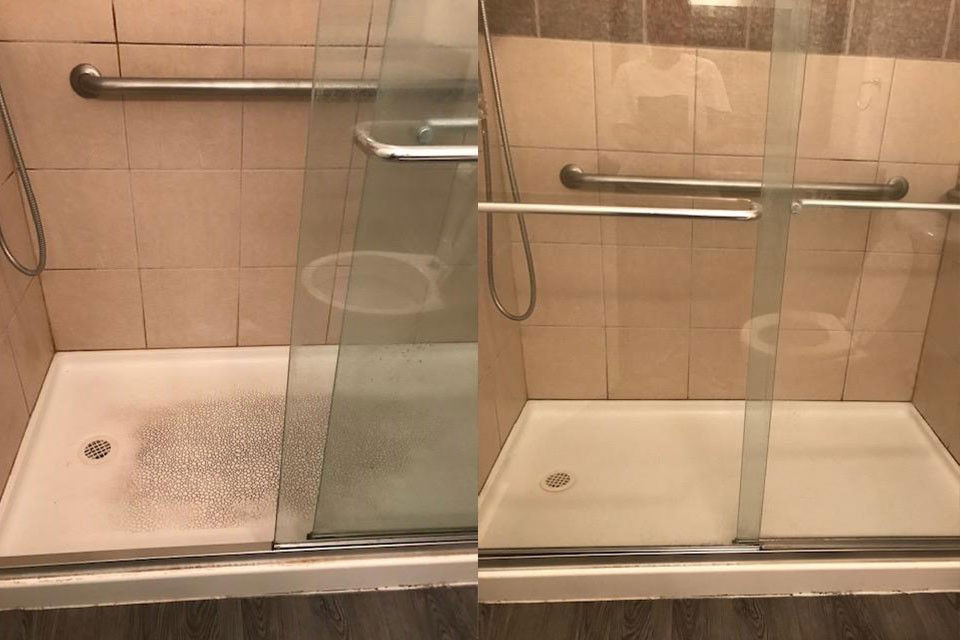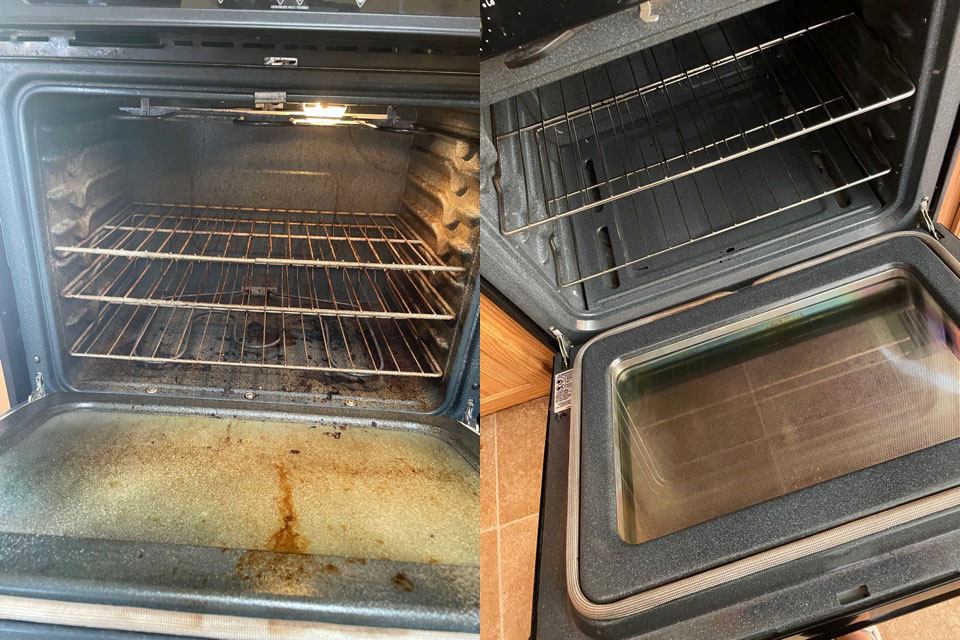 Book Houston's top maid services hassle-free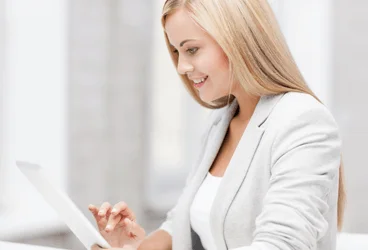 Make an appointment
Book your house or apartment cleaning service by filling out an online form.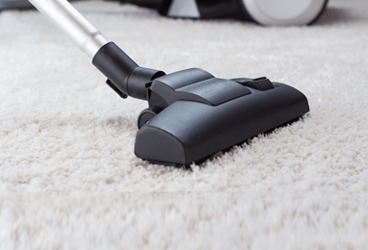 Our expert arrives
A member of our team shows up and performs a detailed residential service.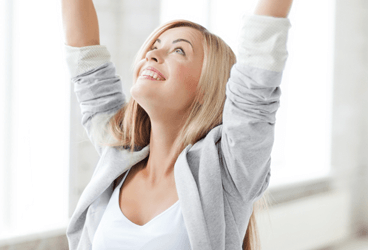 Put your feet up
Relax in a spotless home while we make the chores go away.
Discover the Best House Cleaning & Maid Service in Houston
If you're on the hunt for the best house cleaning and maid service in Houston, we've got you covered. Whether you reside in this vibrant hub or own properties here, our team of trained maids are committed to transforming your space into a tidy and welcoming one. Unlike any other company, we can confidently say we're the number one choice when it comes to delivering a tailored end to end service.
Relying on our thorough housekeeping service throughout the region, you'll never have to worry about dirt, clutter, or disorder. Each Houston pro we employ, understanding the intricacies of house cleaning, prides themselves over their reputation of prompt and effective service. As a locally owned and operated cleaning company, we pride ourselves on our locally-based approach that resonates with Modern Maids community ethos. Truly, our maids' skills and commitment to bringing you the ultimate service satisfaction outshine any competitors.
Why wait? Discover our unmatched house cleaning services throughout Houston today and experience the pristine change you never knew you needed.
Why Houston Residents Choose Our House Cleaning Services
If you're wondering why Magnolia City's residents are finding house cleaning services like ours appealing, it's all in our approach. Our maid service  is renowned for a level of professionalism that is unparalleled in the cleaning services industry. No detail, big or small, is overlooked, ensuring a level of cleanliness that meets the highest of standards. Central to our professional house cleaning services in Houston is customer satisfaction; we go above and beyond to do an awesome job using natural products that fits the needs of every client.
A unique characteristic that sets our cleaning services apart, and a major reason residents choose our service, is our dedicated, professional maid staff. They are trained extensively in not just the standard practices of cleaning, but also in providing an in-depth, detailed clean that transforms your living space. Our cleaning services offer comprehensive coverage of your home, leaving no toilet untouched.
Choosing our best home cleaning services means choosing a clean, comfortable, and relaxing home environment. This is why residents choose us, for the promise of cleaning services that deliver every time.
Houston's Prime Option for Deep Cleaning and Maid Services
In the heart of Texas, Houston's residential and commercial spaces are now experiencing an unbeatable blend of convenience, quality, and affordability with the leading maid services in the area. Being hailed as Houston's prime option for detail cleaning, our tailored solutions ensure that each inch of your space shines with expert-level cleanliness. Our maid services are designed to meet diverse preferences, schedules, and budgets, making us the go-to choice for everyone seeking top-notch home cleaning services.
What sets our cleaning services apart from the rest in the central Texas market? It's the meticulous attention to detail, the commitment to delivering flawlessness every time, and the distinguished professionalism that our maids uphold motivated by their competitive pay. We don't just spend time cleaning, we rejuvenate your living and working spaces. When it comes to H-Town's kitchen cleaning services, we are second to none, whether it's regular cleaning or deep detailing to prepare for an event or a big move. Choose the best for your space – choose our maid services and let your Houston home or office radiate cleanliness and fresh vibes.
Efficient Time Management with Our Houston House Cleaning Services
Living in a bustling city like Hustle-Town, managing time efficiently is crucial. We understand how precious your time is. That's why our house cleaning services are designed to provide a thorough job in an efficient time slot. With multiple moves happening constantly, life can get chaotic. However, with our maid service, we make your move simpler and tidier. We aim to free up your schedule allowing you to focus on what's important.
Our team of house cleaners is trained to provide bathroom cleaning services quickly and effectively. Clutch City residents trust and choose our home cleaning services for their commitment to excellence. We don't just clean; we ensure every corner of the house sparkles. From the living room cabinet to the bathroom, our maids offer an unparalleled level of residential cleaning: always on time, moving swiftly and efficiently through your home.
Look no further for the best house cleaning and maid service in central Houston. We are Houston's prime option for detail cleaning and maid services, standing out in the crowd through our efficient service and commitment to customer satisfaction.
Turning a New Leaf: Shifting to Our Houston Maid Service
Let's face it, life can get busy in Houston, and often, cleaning your home slides to the bottom of the to-do list. It's time for a change; it's time to turn a new leaf. Shifting to our maid service could be your best move yet. Let us shoulder the burden of keeping your home clean, allowing you to focus on what truly matters. Whether it's maintaining a clean bathroom for your family or impressing guests with a spotless home, we've got you covered. Our staff is well trained to to do the job of cleaning homes.
Many Houston residents have already made the smart move to our trustworthy maid service. They've experienced first-hand how we prioritize efficient time management, providing excellent service in record speed. Why not take the turn and join them? Shift to our local house cleaning services and discover the best quality house cleaning services the Capital of the Sunbelt has to offer. It's time to turn over a new leaf and ensure your home gets treated in the prime way it deserves – with our standout maid service.
As Seen in Local News: Houston's Most Promising Home Cleaning Service
Since we are dedicated to providing home cleaning services near Houston, we've made a name for ourselves, not just among Houston residents but also in the local news. Recently, our service was acknowledged as Houston's most promising home cleaning service, an honor we're incredibly proud of. This recognition hasn't come easy, it's a testament to our commitment to delivering top-notch job cleaning and disinfecting homes, using green cleaning products and  providing exceptional customer experiences.
From being the best house cleaning and maid service in Central Houston to offering efficient time management with our services, we've earned the trust of many. What sets us apart is our meticulous attention to dust and detail, making us the prime option for vacuuming carpet, moping floors, and wiping down the countertops of the Big Heart's residents. We believe that cleanliness is crucial for a harmonious home and through our efforts, we're turning a new leaf, prompting our valued customers in Houston to shift to our maid service.
Whether it's a regular home mop and clean or special request handyman services, our service professionals make sure everything is. After all, a clean home is not just our promise, it's our passion!
Houston House Cleaning Services: Our Maids Routinely Go the Extra Mile
When it comes to the best house cleaning services in the region, our maids at 'Modern Maid Cleaning of Houston' don't just do a routine cleaning service. They go the extra mile. As the city's most promising, home cleaning service, as seen in the local news, we prioritize efficiency and attention to detail—traits essential to remarkable cleaning services within Houston. You might wonder, "what goes into the extra mile?" For us, it's the thrust in exceeding expectations—be it going a step further in ensuring those hard-to-reach spots are spotless or fitting into your unique routine to cause least disturbance.
We know, in today's fast-paced world, time management is crucial. That's why the Energy Capital of the World's residents choose our services. They know they can trust our maids to get the job done efficiently without compromising on quality. We call it, "the Central Houston difference." So, if you're looking to turn over a new leaf with a reliable maid service here, look no further. Discover the best with us, as many have, and revel in a cleaner, brighter home.
Experience the Dedication: Living up to Expectations as the Best Maid Service in Houston
In Houston, finding the best maid service isn't a task to be taken lightly. With attention to detail being indispensable, we take pride in living up to your expectations. Houston residents experience the dedication of our team every time we leave their homes sparkling clean. Our professional and reliable services give you the guarantee of a grime-free, fresh environment in your home.
We strive to be more than just a service provider, with our goal being the best Houston maid service. We ensure our results surpass the standard meaning of clean, setting a new bar for maid services not only locally but the entire cleansing industry.
With our cleaning professionals, every single service offered, whether a standard clean, a deep clean, or special request service, we give it our all. We offer not just a commercial and residential cleaning service but a refreshing experience that leaves your home looking and feeling better. Our dedication to fulfilling and exceeding your expectations is what sets us apart from other maid services in Houston. Experience our professional, best-in-class services and you'll never look back.
Your Trusted Team for House Cleaning in Houston
Looking for a trusted team to provide a cleaner home? Our services are highly reputed due to our exceptional professionalism, attention to detail and impressive efficiency. We meet your needs by offering a fully customizable cleaning service, fit to transform any house into a sparklingly clean place. What sets us apart from other nearby house cleaning companies, is our commitment to refresh your living space, making it nice and clean, while you relax and enjoy your free time.
Through our house cleaning services near Houston, residents have found their ideal cleaning partner. We make house cleaning stress-free and on your terms. Our maids provide excellent attention to detail, spending focused time eliminating grime and never skimping on a closet or rushing through appliance cleaning. Trust us when we say, we are the top team at mopping floors with zero harsh chemicals. To ensure our service always meets your expectations, our maids are highly trained and submit reports for quality control.
So, if you're searching for thorough cleaning options that house owners can depend on in Houston, look no further. Houston, we are ready to maintain your healthy home. Give our courteous service a chance and let our work speak for itself across your entire home. Get your free estimate today!
Quality and Client Satisfaction: The Cornerstones of Our Maid Services in Houston
At the heart of Houston, our maid service is founded on two crucial cornerstones: quality and client satisfaction. As a professional service, we've established a reputation here for our unerring attention to detail, timely manner and a genuine commitment to creating a pristine environment for our clients' homes. Our Houston-based maid services don't merely clean efficiently; we go the extra mile that make your home feel cherished.
With our emphasis on quality, we transform your kitchen and living area into a fresh, pristine haven, using premium products and meticulous methods that outshine other services.
However, the magic of our service doesn't stop with the work of our maids. True client satisfaction goes beyond just the tangible. That's why our insured house cleaning team makes it their mission to exceed your expectations every time. And Houston residents keep choosing us, not just for the sparkling clean they come home to, but for the peace of mind and extra time they receive in return. That's the unique difference with our maid and house cleaning services. Experience the satisfaction and professional service Houston loves.
Your trusted team for house cleaning in Houston
When you come right down to it, a company is only as good as its workers.
That's why we go out of our way to hire talented professionals in Houston who are truly cream of the crop.
The experts we send you will always be:

Highly trained professionals

Vetted & background checked

Passionate & detail-oriented

Amicable & responsive

Beloved by our other clients
Our clients appreciate our dedication
Extremely pleased with Maria. I would recommend her to my friends and family! We are busy new parents that don't have time to deep clean as we would like. Modern Maids has been a God send. They do such good work and take pride in what they do. I would highly recommend.
Natalie C.
Highly recommend
Modern Maids was able to perform a short notice clean for me because I did not have the time to clean up during the week like I thought I would and had a lot of family coming into town for the weekend. I came home from work and was so excited about how clean they left everything. This company went above and beyond to make sure my home was ready for when my family came into town.
Mary S.
Short notice clean
Modern Maids cleaned my home spotless and I could not be more pleased. I found Modern Maids to be extremely convenient and the people are trustworthy and honest. Great job!
Travis B
Extremely convenient
The absolute BEST in Dallas! We love Modern Maids so much! They are always so professional and they do the best job cleaning up all the dog hair in my apartment.
Our service emphasizes quality & client satisfaction

Reclaim your free time
By letting us deal with the chores, you'll have more time to focus on what really matters in life.

Safety & comfort
We conduct detailed background & reference checks to ensure we hire only the best of the best.

Commitment to excellence
We don't believe in doing a "good enough" job. Our team will go above and beyond to exceed your expectations.

Easy booking system
It takes less than 60 seconds to fill out our form and book our house or apartment cleaning service.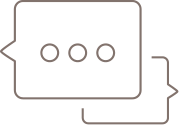 Excellent customer care
Our helpful customer support team is available to answer your questions and provide recommendations.

Cash-free transactions
Our state-of-the-art payment system enables you to easily and securely pay for your housekeeping service.
Frequently Asked Questions
How long does it take to deep clean an apartment?
This depends entirely on the size of the place and how long it's been since it was last given a thorough scrubbing. For more information, contact us and consult with our experts directly. After asking you a few questions, our deep cleaners near you will be able to give you an accurate timeline for your service.
Do I have to clean when I move out?
It depends on whether you were leasing your old home or if you're the actual owner of the property. If you were a tenant, you may be required by your tenancy agreement to hire move out cleaners to thoroughly tidy up the place before you leave. If you're the owner, although you're under no obligation to book a move out cleaning service in Houston, it's still advised that you do so if you intend to rent out or sell this particular property in the near future.
Is a move in clean a deep clean?
Not exactly. A move in cleaning service is typically performed on an empty or nearly empty property, before the new tenants actually bring their belongings in. This enables the move in cleaners to really focus on the parts of your new home in Houston that would otherwise be blocked off by large furniture and carpeting.
Are you supposed to tip a house cleaner?
Our staff don't expect tips, but they certainly appreciate them. Don't hesitate to tip your technician if you're especially happy with the apartment cleaning service they provided. If you won't be present to tip them in person, you can also leave the money and a little note on the dining table or the kitchen cabinet for them to find.
Where can I book detailed regular, deep & move in/move out house cleaning services near me in Houston, TX?
Modern Maids is a trusted company that focuses on ensuring an outstanding customer experience across a broad selection of residential maid services. We service the entire city, with some of our more popular areas including Downtown, Midtown, Spring, The Woodlands, Katy, Sugar Land, Pearland, Pasadena, and more. What's more, we also operate in other major cities across Texas, so give us a call if you need:
Do you offer any discounts for first-time customers?
Often, yes, we understand the value of pricing transparency and strive to offer our clients the best deals. For first-time customers, we do have promotional offers available as a token of appreciation for choosing our services. These special discounts not only provide an opportunity to experience our high-quality cleaning techniques and products at a reduced cost but also assure you that we're dedicated to delivering top-notch customer service. Our team is always ready to share detailed information about these offers without any bias, ensuring you have all the knowledge needed to make informed decisions about your cleaning needs.
How do you handle customer complaints or issues with the cleaning service provided?
We take customer complaints seriously and regard them as an opportunity to improve our services. Our complaint resolution process is designed to resolve issues promptly and effectively. When a client raises an issue, we immediately reach out to understand their concerns better. We then work closely with our cleaning team, providing guidance or retraining as needed based on the details of the complaint. If necessary, we'll revisit the site for a reclean at no extra cost to ensure our clients' satisfaction. Additionally, we have a robust feedback mechanism in place that allows us to continually monitor and evaluate our service quality. This helps us make improvements proactively, keeping future complaints at bay while ensuring top-notch cleaning service for all clients.
Can I schedule regular, recurring cleaning services?
Absolutely, you can set up regular, recurring cleaning services with us. We understand that maintaining a clean environment is important, and your cleaning frequency may vary based on your specific needs. That's why we offer appointment flexibility to cater to daily, weekly, bi-weekly, or monthly cleaning schedules as per your convenience. With our team's extensive knowledge about various cleaning techniques and products, we ensure that each service is thorough and effective. We're unbiased in our assessments of what your space requires for optimal cleanliness. So, yes, scheduling regular services with us is not just possible but also customized to fit into your lifestyle seamlessly.
Can your cleaning services accommodate clients with allergies or sensitivities to certain cleaning products?
Just as a chef caters to their customers' dietary restrictions, we at the cleaning service pride ourselves on our ability to accommodate clients with allergies or sensitivities. Understanding that not everyone responds well to traditional cleaning products, we've carefully curated an array of allergy-friendly products for use in such cases. Our teams are trained and knowledgeable about these alternatives, ensuring they clean your space effectively without causing discomfort or allergic reactions. Sensitivity accommodation is one of our top priorities; we believe everyone deserves a clean environment that doesn't compromise their health or comfort.
What is included in your standard cleaning service?
Our Houston maid service provides quality cleaning that includes the following:
Clean appliance surfaces (fridge, oven and dishwasher)
Load dishwasher
Clean outside/inside of microwave
Clean and disinfect countertops
Clean and polish sinks and faucets
General dusting
Sweep/vacuum floor
Damp mop hard floor
Empty trash
Clean and disinfect tubs and showers
Clean shower doors and tracks
Clean and disinfect towel bars
Clean mirrors
Clean and disinfect countertops, sinks and faucets
Clean and disinfect toilets
General dusting
Empty trash
Sweep/vacuum floor
Damp mop hard floors
Clean sliding glass door
Clean all horizontal surfaces (tables, stands, dressers, etc)
General dusting
Make beds and tidy pillows (change linens if left out)
Clean mirrors
Remove trash
Vacuum floors and stairs
Damp mop hard floors and stairs
What is included in your deep house cleaning?
Our deep house cleaning in Houston is very detailed. You can expect the following to be cleaned at your home:
All items from the 
Kitchen and Eating Areas
 Regular Clean list plus the following:
Clean outside of cabinets
Clean baseboards
Clean individual items/decorations
Clean doors and door frames
All items from the 
Bathrooms
 Regular Clean list plus the following:
Remove hard water stains from shower doors
Remove heavy stains from tubs and showers
Clean outside cabinets
Clean baseboards
Detail clean individual items/decorations
Clean doors and door frames
All items from the 
Bedrooms and Living Areas
 Regular Clean list plus the following:
Clean ceilings fans
Clean window sills and blinds
Clean sliding glass door tracks
Clean doors and door frames
Vacuum/dust mop under beds and accessible furniture within reach/reason
Clean baseboards
Is it worth paying someone to clean my house?
Your time is a valuable asset, so paying someone to clean your home is worth the cost. In a fantastic city like Houston there is so much to do. You can catch a Houston Astros, Houston Texans or Houston Rockets game or spend time with friends and family at one of the many world class restaurants.
Do the house cleaners change my sheets and make my bed?
We offer to change your sheets and make your bed. We ask that you keep a clean set of sheets on the bed. If you don't leave clean sheets for us we still always make your bed. Please keep in mind that laundry is not complimentary in our Houston maid services. Therefore, if you want the sheets changed we require you have them ready to go when we arrive.
Do you provide housekeeping services?
Yes, Modern Maids is a professional cleaning company. We special in housekeeping at apartments and homes all over Houston. Tasks that our Houston housekeepers perform include:
Cleaning: This involves tasks such as dusting, vacuuming, sweeping, mopping, and cleaning surfaces to remove dirt, dust, and other debris.
Organizing: Housekeeping also includes organizing and tidying up spaces, such as arranging items, decluttering, and ensuring that belongings are in their designated places.
Laundry: Washing, drying, and folding clothes and linens are common housekeeping responsibilities.
Bed Making: Housekeepers often make beds, fluff pillows, and ensure that bedrooms are neat and inviting.
Trash Removal: Emptying and managing trash bins is a routine housekeeping task to maintain a clean and sanitary living space.
Bathroom Maintenance: Cleaning and disinfecting bathrooms, including toilets, sinks, showers, and mirrors, are important aspects of housekeeping.