---
A clean house starts with a family with good practices at home. It may be ideal to have everyone helping around the house but unfortunately, many families do not have the luxury of time to be spending on cleaning. Cleaning your house can be very tedious and time-consuming. With the number of tasks you do in your daily life, you may never fully optimize your cleaning schedule to cover every corner of your house in a day!
Luckily, we have a list of The Best 10 Cleaning Companies in Dallas Texas who may provide the services you are looking for to save time and energy you may be spending with your friends and family instead.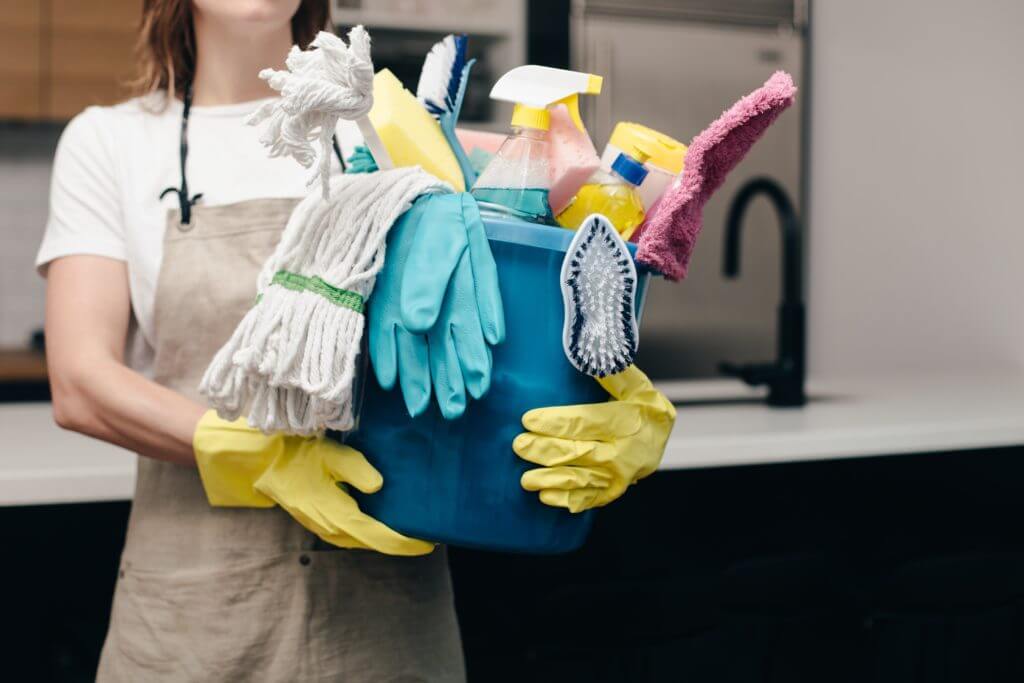 Modern Maids
Modern Maids is the number 1 top leading cleaning company in Dallas Texas. They offer various home cleaning services that their customers can choose from. Anything between deep cleaning services to regular, scheduled, house cleaning services and one time move in or move out cleaning services. Guaranteed to provide their customers with professional cleaners equipped with the highest level of service, you may also book an appointment in just a click of a button! If you're looking for house cleaning in Dallas, be sure to check them out!
Not only do they have a website, but they also have a mobile app that you can download to book your choice of cleaning service. As the company promised, you may just sit back, relax, and wait for your house cleaners to arrive.
Website: https://modern-maids.com/
Contact Details: +1 469-430-8860
Address: 2500 McKinney Ave, Dallas, TX 75201, United States
Dallas Maids
Dallas Maids offers house cleaners who provide not only quality service, but also your happiness. They ensure their customers with maid service that exceed their expectations. Letting someone in your house can be difficult, especially when they are strangers. Dallas Maids' priority is their customers' safety and well-being; they guarantee that all their house cleaners pass through a background check and an in-person interview. This gives their customer the assurance that they provide the superior service that they promised.
Website: https://www.dallasmaids.com/
Contact: (469) 487-6669
Email: service@dallasmaids.com
Address: 2606 Manor Way, Dallas, TX 75235
Sparkly Maids
99% of Sparkly Maids customers would recommend them to friends and family. They offer efficient and convenient home cleaning services with transparent pricing. This locally owned and operated company strives to offer the best domestic and commercial cleaning services that residents would rate to be one of the best. They claim to deliver excellent customer service which is matched by their above and beyond cleaning standards. Rest assured, their company will go the extra mile to prove that they spend time to make their customers happy.
Website: https://www.sparklymaids.com/
Contact: (214) 903-0014
Email: info@sparklymaids.com
Address: 4323 Dickason Ave Suite #19, Dallas, TX 75219
Molly Maid
Molly Maid is an industry-leading company that ensures its customers the clean, orderly, and welcoming home that they dream of. This company provides professional maid services that are open to accepting specific requests that the customers ask for. If you are looking for help to free up your hands, Molly Maid will make sure to accommodate your budget, schedule, and cleaning preferences.
Website: https://www.mollymaid.com/northwest-dallas-county/
Contact Details: (214) 712-3836
Address: Northern Ellis Counties, 3440 South Polk Street, Dallas, TX 75224
Highland Park Housekeeping
Highland Park Housekeeping combines luxury housekeeping, professional excellence, and a focus on providing job opportunities for working moms. Their company aims to provide house cleaning to be done with excellence, creating the dream house their customers desire. They assure you that you pay above and beyond the industry standards by providing you the quality service you deserve.
Website: https://highlandparkhousekeeping.com/
Contact Details: (214) 334-7082
Address: 3130 Harvard Ave, Dallas, TX 75205
Two Maids and a Mop
Two Maids and a Mop is a company who not only listens but cares about its customers. By asking their customers to rate their level of satisfaction, they take note of what they have to improve on. Their plan is unique to the cleaning industry and represents the primary reason for the company's explosive growth in the country. One reason to book an appointment is the Two Maids Pay for Performance Plan. No other cleaning service in Dallas Texas can claim that customer feedback is more important to their company.
Website: https://twomaidsdallas.com/
Contact: (214) 637-6237
Email: 1555 W Mockingbird Ln #206, Dallas, TX, 75235
Emily's Maids
Emily's Maids' greatest asset is their personable and dependable home cleaners. They strive to be the best home cleaners at an excellent price in Dallas, Texas. Emily's Maids offers weekly, biweekly, monthly, move in and move out, one-time and deep cleaning, emergency, and after-party cleaning services. Not only do they provide numerous cleaning services options, but their mission is clean and provide maid services at below-average pricing.
Website: https://emilysmaids.com/
Contact: (214) 556-6243
Email: service@emilysmaids.com
Address: 8919 San Leandro Dr, Dallas, TX 75218

Walo Maids
Walo Maids offers its customers top-notch, reliable and consistent house, apartment, and commercial/office cleaning services performed by reliable and well-trained maids. They ensure their customers the highest quality services done on time. To ensure the customers that they are a reliable company, Walo Maids guarantees that their company is fully bonded and insured, with a dependable, uniformed, and experienced staff committed to excellence.
Website: http://walomaids.com/
Contact: (214) 390-3387
Email: info@walomaids.com
Address: 11333 N Central Expy #212, Dallas, TX 75243
Dallas Hood Cleaning
Dallas Hood Cleaning, the first and only company to offer great hood cleaning in Dallas, Texas. This company's keen attention to detail and customer service policies are two of the biggest reasons why they achieved the perfect rating from their customers. They offer cleaning services tailored to customers who are restaurant owners who are in need of help to clean their space. Texas Hood Cleaning is what everyone always raves about in the restaurant food industry.
Website: https://dallastxhoodcleaning.com/
Contact: (214) 903-4740
Email: info@dallastxhoodcleaning.com
Address: 2101 Cedar Springs Rd #7 Dallas TX 75201
The Cleaning Authority
The Cleaning Authority uses a careful system to deep clean each of your rooms on a rotating basis. This ensures that every corner of your home is always thoroughly cleaned and sanitized. Their skilled team ensures its customers that they are equipped with environmentally responsible cleaning products that are effective in cleaning your bathrooms, bedrooms, kitchens, living rooms, and more!
Website: https://www.thecleaningauthority.com/dallas/
Contact: (469) 606-3601
Address: 3530 Forest Lane, Suite 117, Dallas, TX 75234
---
---