---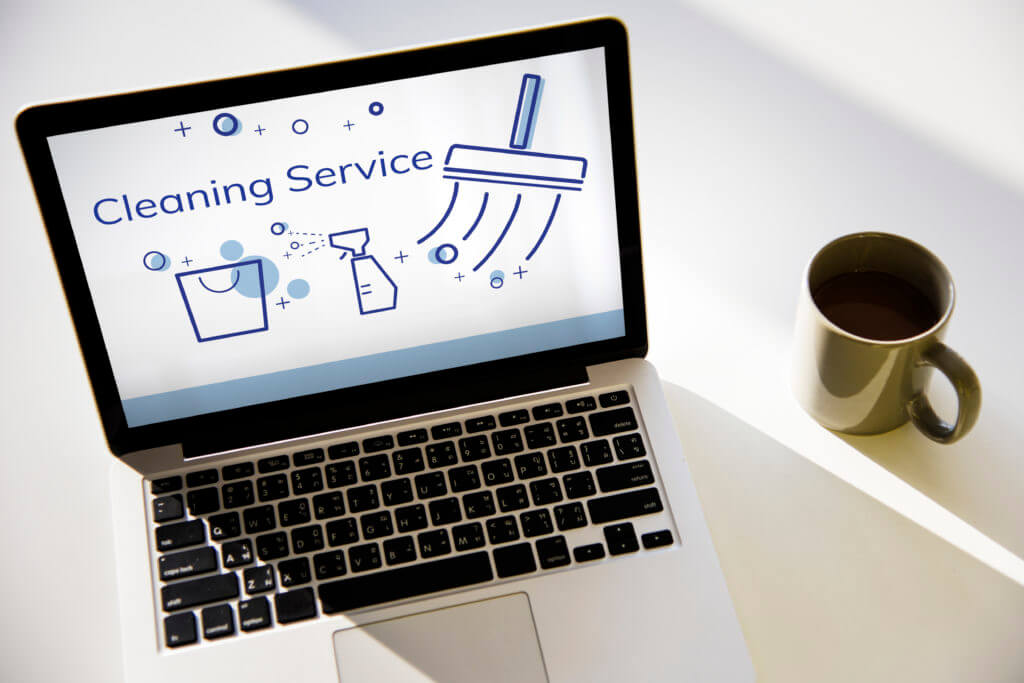 There are so many options out there when it comes to cleaning services and providers. How do you decide whom to let in your home? This is a difficult decision for many people and they are left with the dilemma of choosing between a professional service and an independent cleaner. There are pros and cons to both choices. However, the pros and cons of one side far outweigh the pros and cons of the other.
If you are someone that hates to clean you are most likely using or searching for the best maid service in your area. You are the person that believes the bi-weekly, monthly or one-time expense has tremendous value on your time allowing you to achieve other extracurricular that can't be outsourced to a professional.
Maid Service or Independent Cleaner
This is the first step and probably considered most important in the entire process of finding the best house cleaning service in your area. If you are looking for a cleaning service you more than likely have nice things in your house. In order to protect those things in your house, it is best to go with a professional service versus an independent cleaner.
What will happen when the lady you hired from craigslist comes to clean and scratches a high-end stainless steel appliance using the wrong chemical or tool? Sure she will feel bad and apologize, but it is highly unlikely she will replace it. Most of these independent cleaners do not carry insurance or a bond. This means if anything is broken or stolen you are most likely stuck to pay for this yourself.
Many people do not know the risks associated with using these independent or side cleaners. You can't predict when an accident will happen, that is why they are called accidents. I know it sounds nice to save money because these side cleaners can offer a better price than professional services. But just be aware and consider if saving $20-30 per month is worth the risk of a potential accident that could cost you thousands of dollars down the road.
Why a Professional Maid Service
Here are the major benefits of selecting a professional house cleaning service over a one-off independent cleaner.
Insured bringing you peace of mind
Bonded knowing items that go missing will be replaced
Background checked professionals
Experienced and trained crews
Google Search for Maid Service in Your City
A great way to find a trusted local and professional company is by using Google. Type your city into the search bar followed by the words maid service or house cleaning service. This will populate pages and pages of reputable companies with websites. Browse around a few and dig into their pages to see what services they offer.
Another option Google gives you is searching the map pack and subsequent Google My Business listings. Google My Business is basically a business profile within Google. This listing gives the business to describe what it offers, hours of operations and a contact phone number. These are all things that will be of interest to a potential new customer.
Check out Google My Business reviews. If you see 50+ five star reviews with no 4 stars or below at all that could be a red flag. Read over the reviews and see how they responded to customers. If a customer was not happy did they respond and try to make it right or offer an explanation? These might be good signs to look out for when checking company profiles on Google My Business.

Get Referrals for House Cleaning Services
Asking family and friends is a great and easy way to discover a go-to reliable company. People won't refer to friends and family unless they are absolutely obsessed with the product or service. They don't want to feel the guilt recommending something that might leave you disappointed. Remember to make sure that if they recommend you that the cleaning service is insured and bonded in case accidents occur at your house during the clean.
Finding a Maid Service on Social Media
Social media is an extended version of getting referrals. Posting questions on these various platforms and asking for recommendations is extremely common. This gives you a chance to gather tons of feedback so that you can take a closer look at each one. Perhaps more than one person recommended the same maid service and that is all the trust you will need to move forward with them.
Here is a list of several successful social media platforms that are perfect for finding a maid service.
Facebook – allows you to ask questions and see reviews from the company profile

Instagram – search for relevant hashtags and look through their page and content

Next Door app – the abundant amount of talk and recommendations on this platform

Yelp – a trusted review website that allows you to find top-rated services in your area
Modern Maids Brings Professional Maid Services to Dallas
If you want peace of mind and a simple easy process look no further than the professional cleaning services you find on Google. These companies are trained and have systems and processes in place to make home cleaning routine. If you want to deal with a headache more often than not try out an independent cleaner. You can get lucky and find great professional one-off cleaners, but they are rare. Be prepared for same-day cancelations, unexpected no shows and more.
When you are working with an individual cleaner and not a company they dictate when the clean takes place. Does your individual cleaner get a call with a better paying home? They won't be professional and stick to yours they will call you and say they have to reschedule. However, with a professional maid service, you will get on-time arrivals 99/100 times. A cleaner calls in sick? No problem they have back up cleaners that are ready to go and fill in at any time. Take advantage of your resources. Ask your friends and family or do online research to find the absolute best Dallas maid service.
---
---